---
Frequently asked questions
Payment
1.1

How do I pay for my order?

Once you have completed the check out page you have to agree with the terms and conditions to get redirected to the payment page. We accept numerous payment methods.
1.2

Is it safe to order online?

We take your online security very seriously. Personal and payment information is safe and no data is sent over without encryption. Protecting your information is our highest priority. All orders are transmitted over secure internet connections using SSL (Secure Sockets Layer) encryption technology and other measures.
1.3

What is a CVC/CVV/CID?

The Card Security Code (CVC/CVV/CID) is an additional three or four digit security code that is printed (not embossed) on the front or back of your credit card. The CVC/CVV/CID is an extra security measure to ensure that you are in possession of your own credit card.
1.4

When will I be charged?

If your card is authorised, the payment will be taken immediately and you will receive an e-mail confirming your order has been successful. Only paid orders will be handled. We will not charge you (afterwards) for any failed payment transactions.

 
Delivery
2.1

Where do you ship to?
2.2

What's my order status?

You will be notified via e-mail at various stages during the dispatching process of your order. If you have an account, you can login and check "My Orders" for the current status of your order. 
2.3

When will my order be shipped?

We try to send packages within 2-4 days with the exception of weekends and during bank holidays. Made to order products have 3-4 weeks delivery time. After your order is shipped you will receive a tracking number by e-mail to follow your package along its trip to your doorstep.
Ordering
3.1

I forgot my password or it doesn't work

If you forget your password you can easily request a new one by using the "Forgot Password" button on the log in page. When you enter your e-mail address a new password will be sent automatically. If you are (still) having login problems, please feel free to contact Dutchiz.
Size chart
4.1

How do I choose the right size collar?

When choosing a Dutchiz dog collar it is imporatnt to know what size collar you need. We measure our collars from inside of the end of the buckle to the middel hole.

Option 1:
Place the collar you currently use on a flat table. Place a measuring ribbon next it from the buckle to the hole you now use. You now have the size you need.

Option 2:
Place a measuring ribbon around the dogs neck. Make sure you can put two fingers between the neck and the ribbon. You now have the size you need.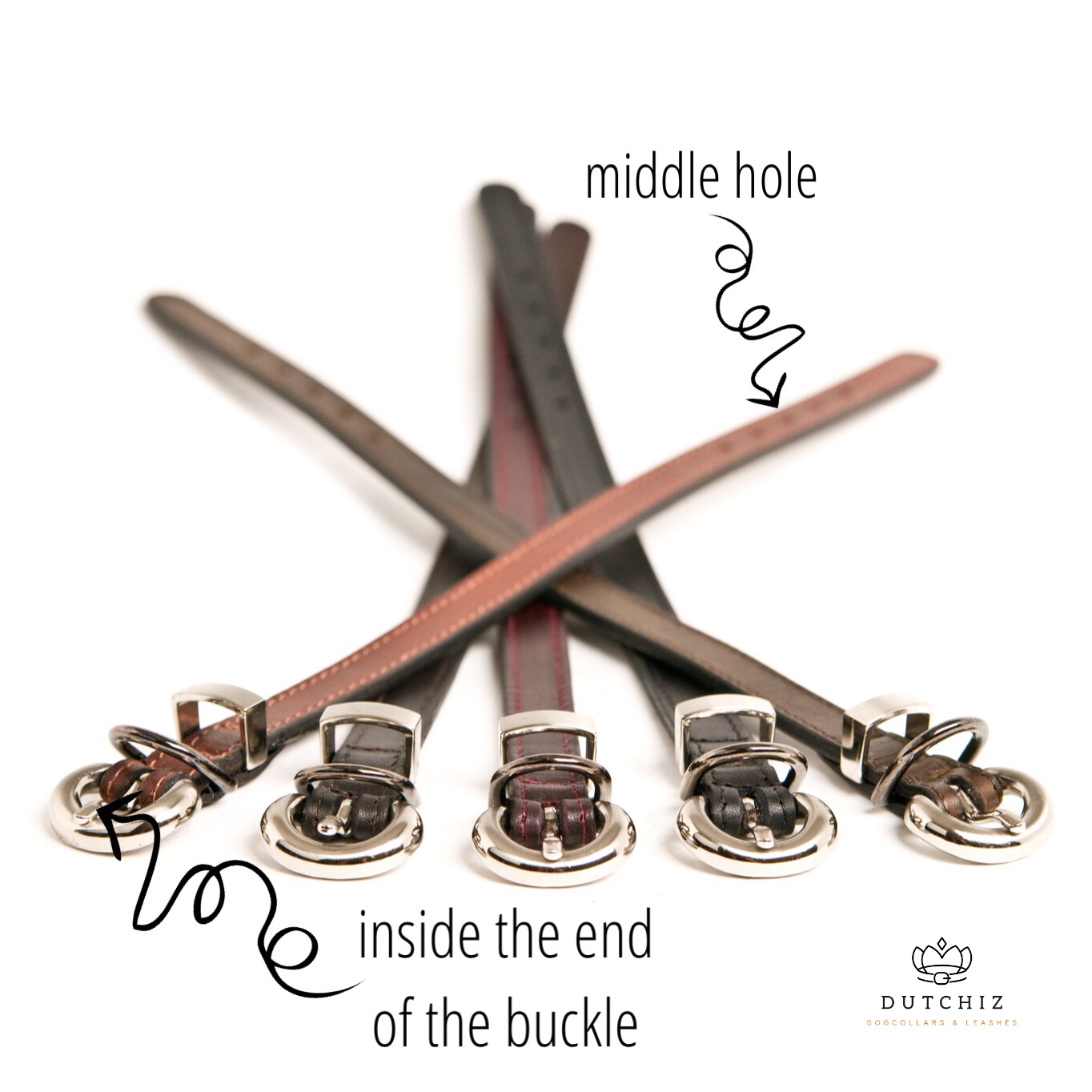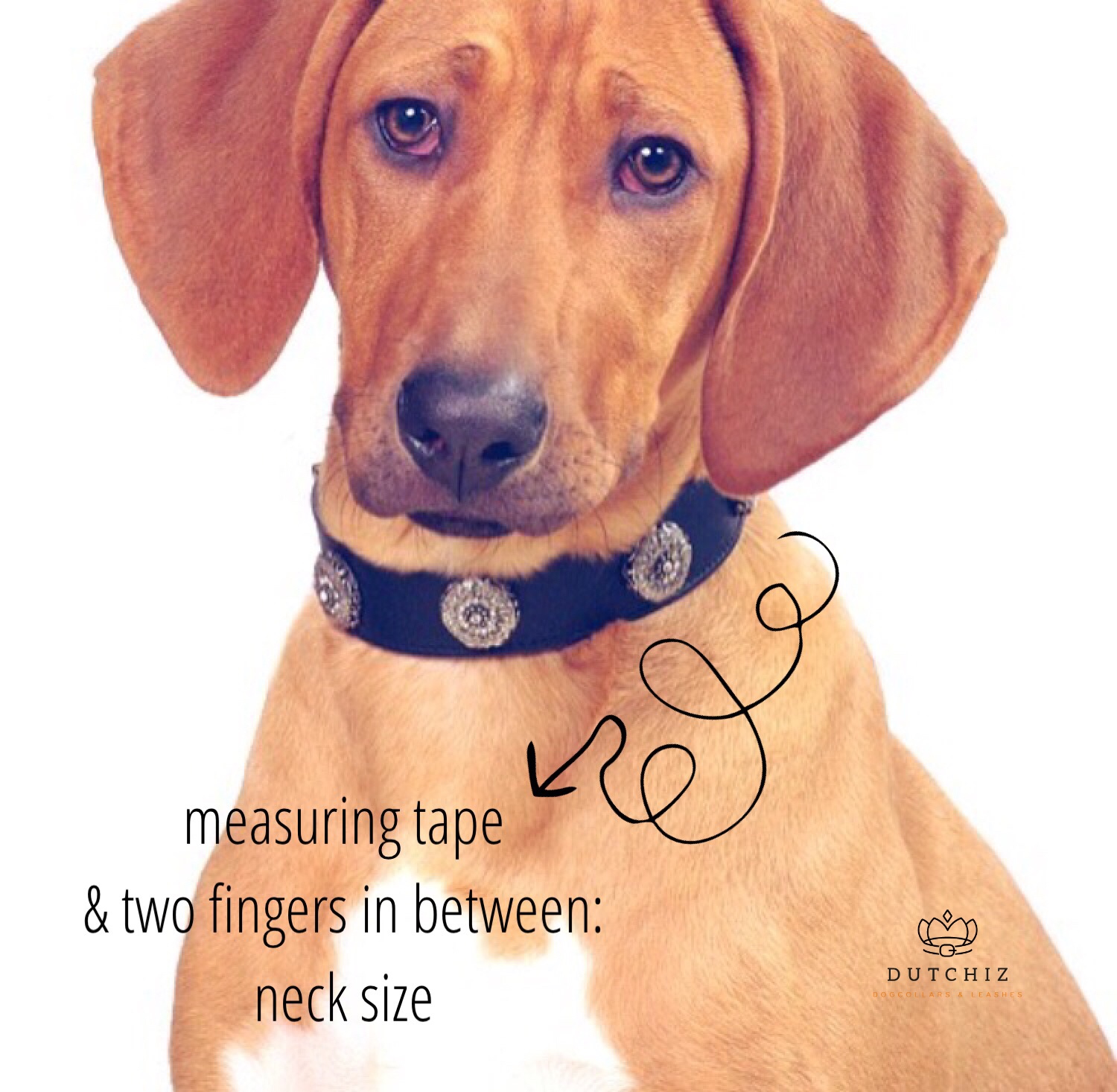 Why leather
5.1

Why do you make leather dog collars?
Leather is a bio degradable product. It is the only product, next to natural fibers, that has the capacity to decompose in a natural way;
All the leather I use is veg tanned. So no toxic chemicals are used in the tanning process;
A product made from top quality leather can, with a little love and care, be used for life time. That is durability at its best.