Pictures taken during a first wintersday in The Neterlands
Walking the dogs in winter wonderland
This morning I woke up with the rising of the sun. On Saturdays and Sundays I usually sleep in a little bit longer but today I decided to rise and shine and make the most of the day.
When I got downstairs the sun was just coming through the trees and the whole garden glistened and sparkled. Winter had come overnight.
I poured myself a cup of tea and just sat there watching the rays of sunlight hit the frozen leaves and dried up flowers in the garden. Joep was there sitting next to me, also staring out of the window. He looked at me with his brown eyes as if to say 'come on get dressed and let's go out'.
So of we went, fully clothed for the cold weather. The weather was fantastic with a clear blue sky, sure it was cold but that didn't matter. It was wonderful going out during this beautiful day.
Before we left I just had to take a few picture in our garden. The frost had transformed the garden into an amazing fairy like surrounding. When the first sun rays kiss the frozen leaves and flowers a beauty unravels.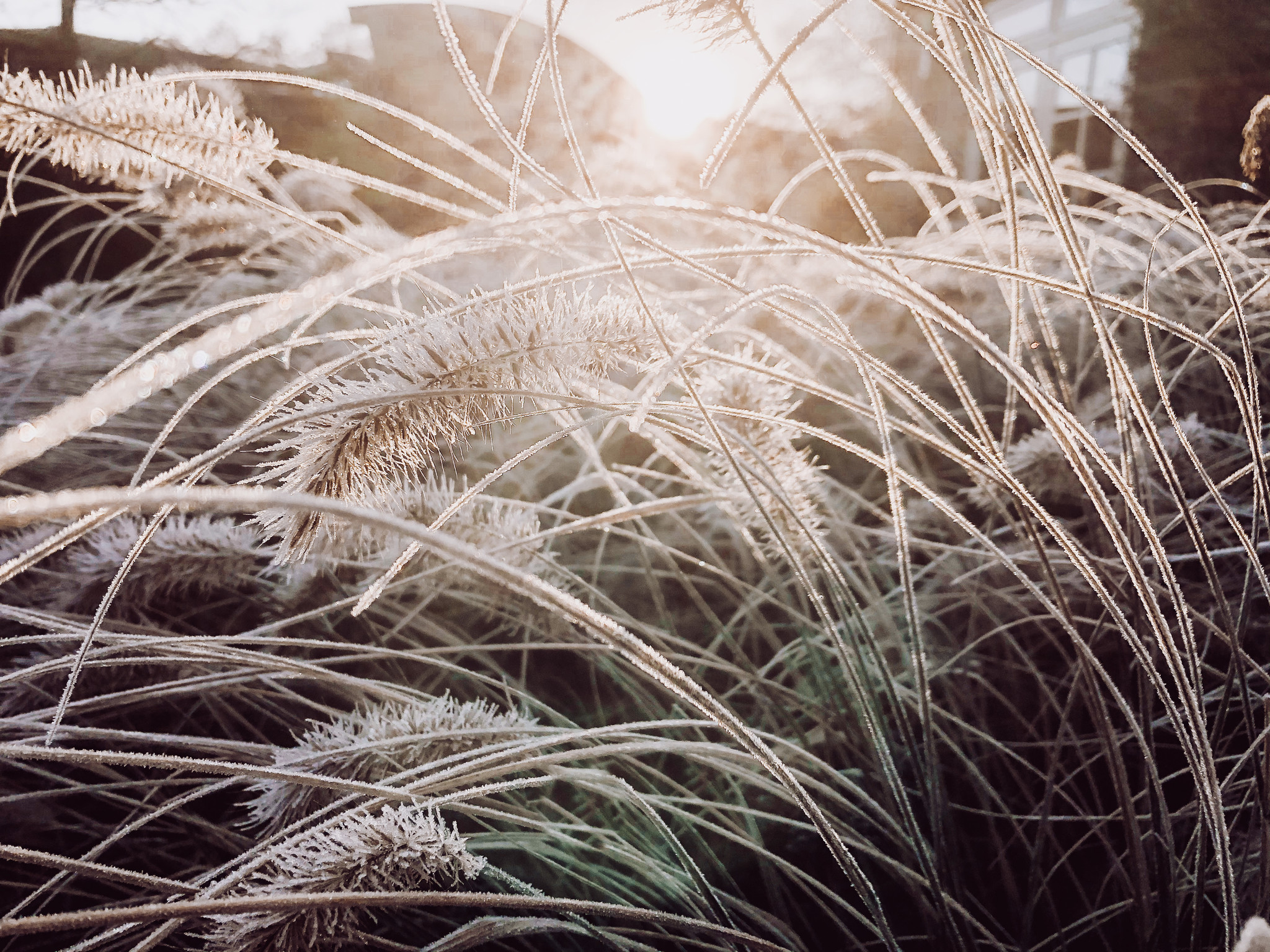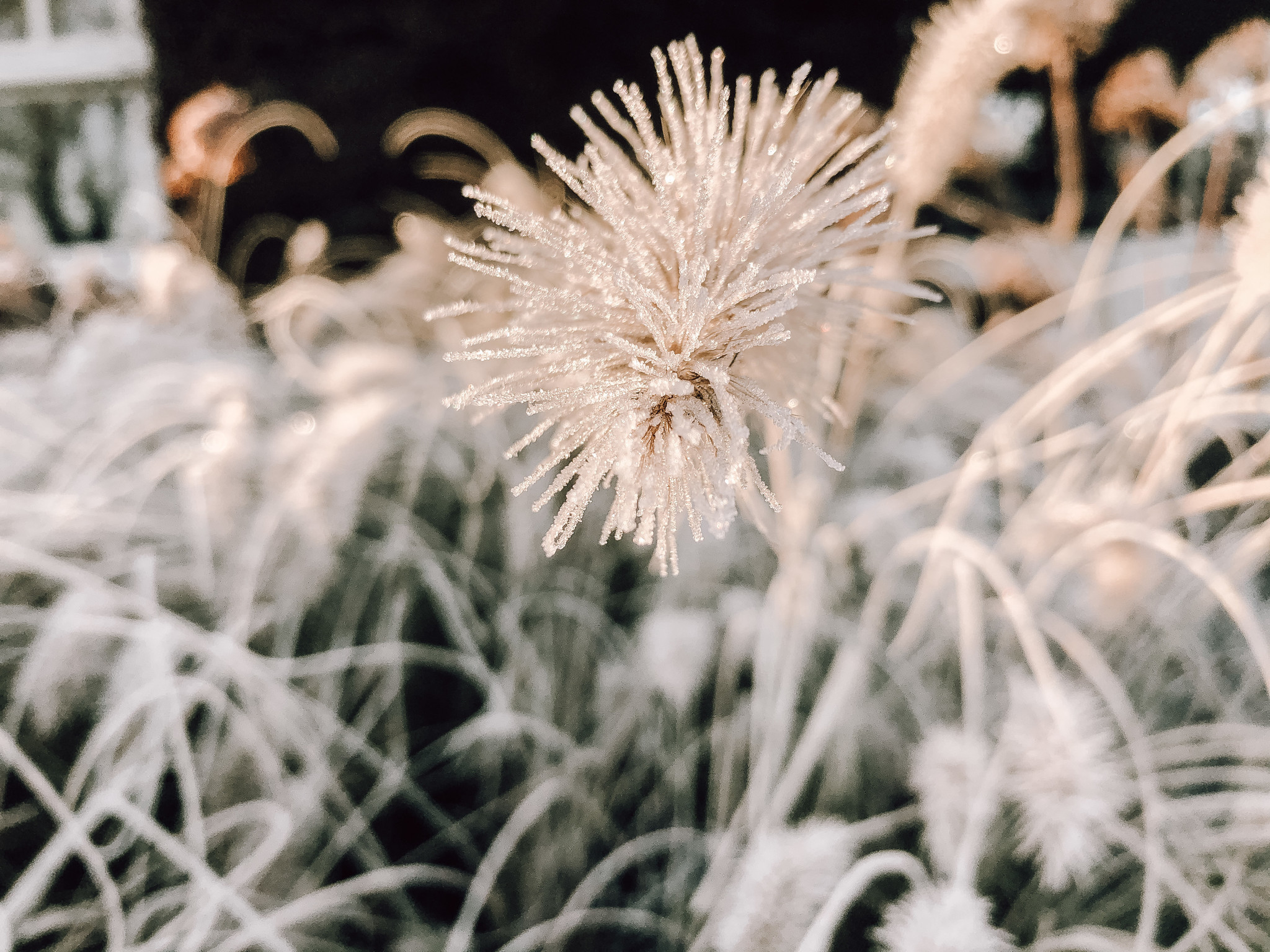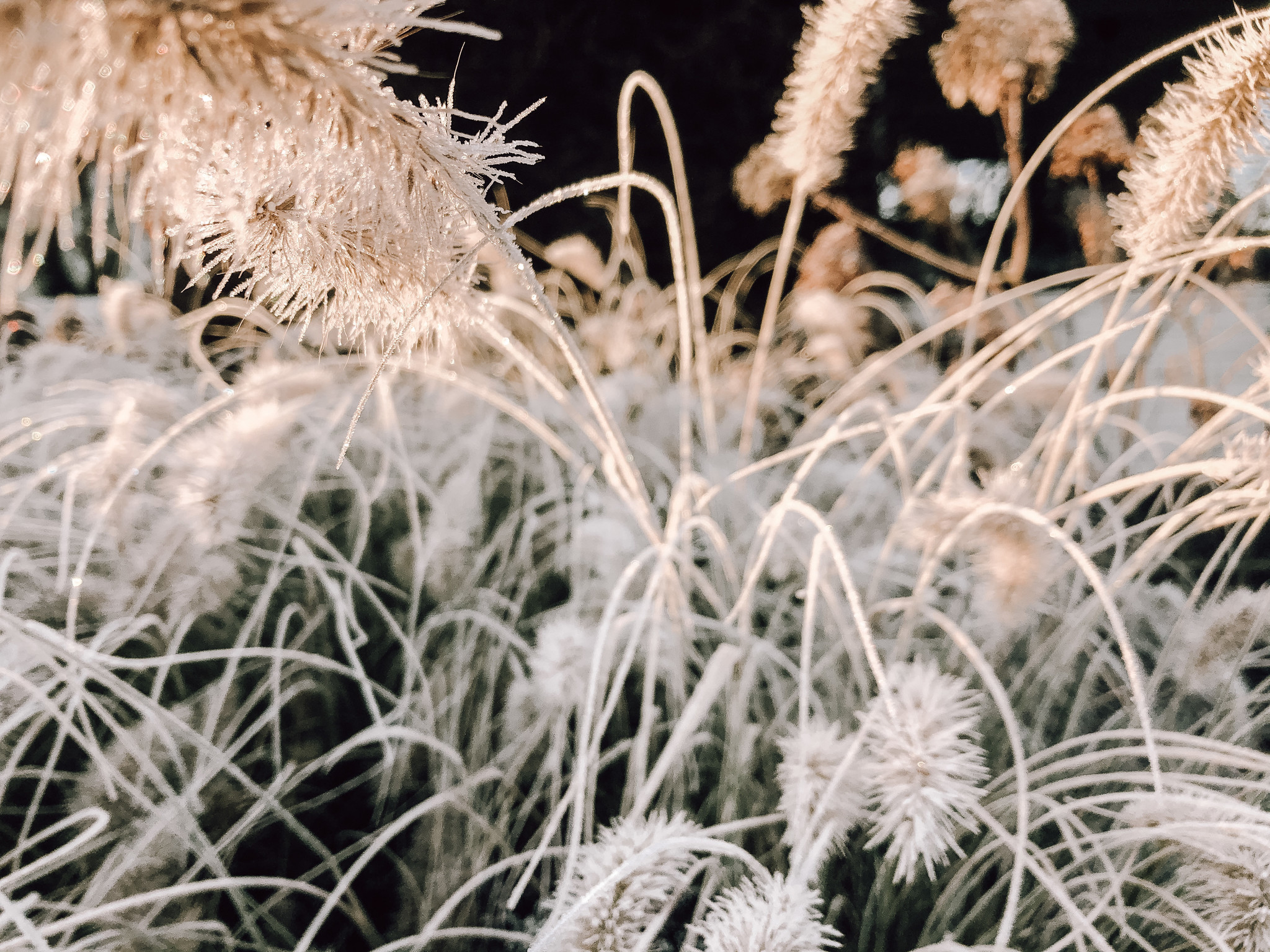 We are lucky to live near a couple of beautiful woodland areas. Today we decided to go to an area where there are streams and a some small bridges. Just the right place for a nice walk with the dogs.
We passed a small water recycling plant that filled the stream with warm water, output from the buildings. It caused a bit of steam and added an amazing effect to the already white wonderland we were walking in.
Take a look at this video with the sound on and imagine yourself standing on a small bridge watching it and hearing the stream pass underneath your feet. 
We arrived back home after 2,5 hours. The route usually takes about 2 hours, the delay was my fault. There were so many pictures I just had to take. Here is a 'small' selection of the pictures I took this morning. They remind me beauty is all around us, all you have to do is open your eyes and see.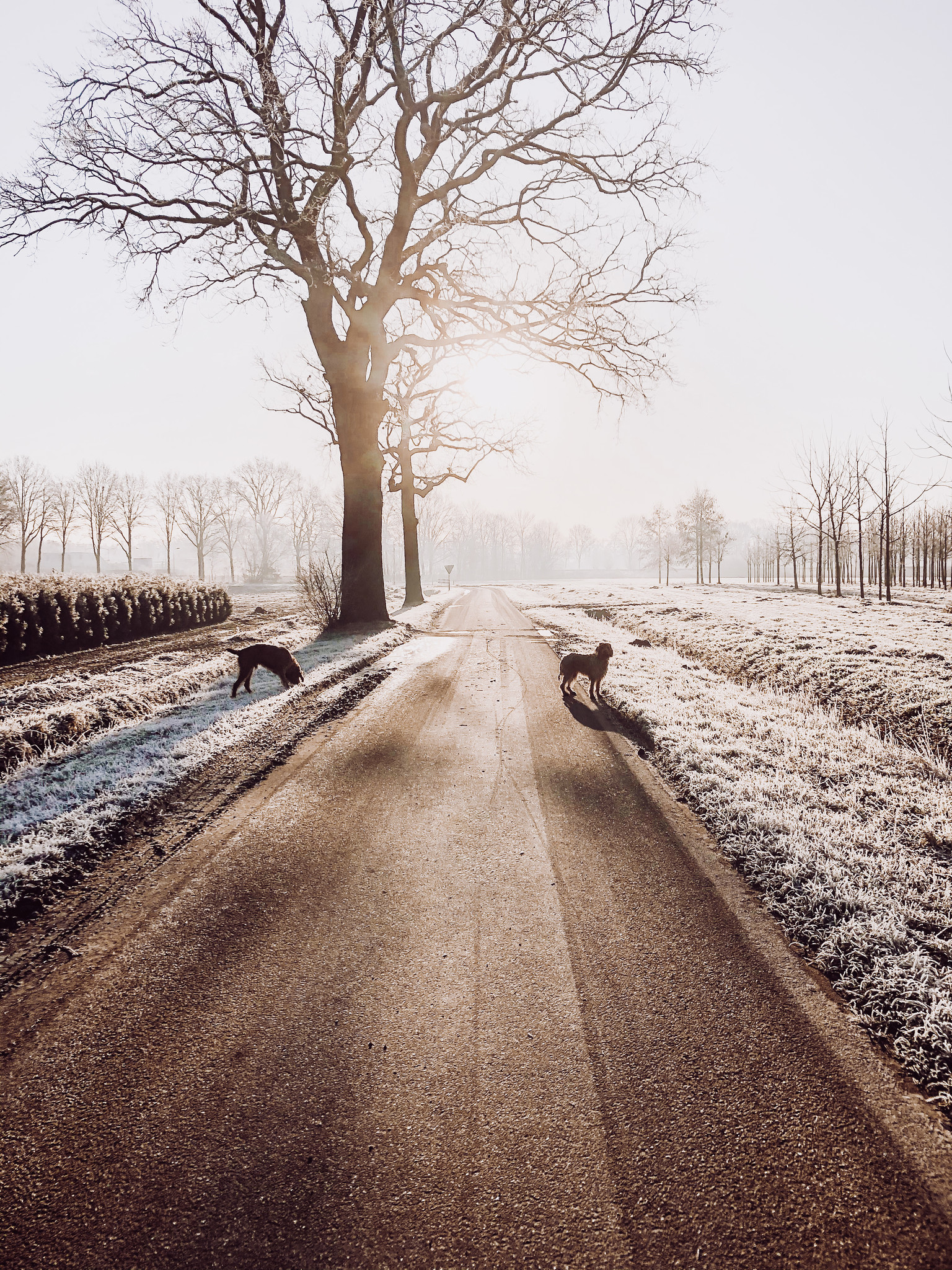 Joep and Puck, our two wirehaired Vizsla's enjoying the morning sun.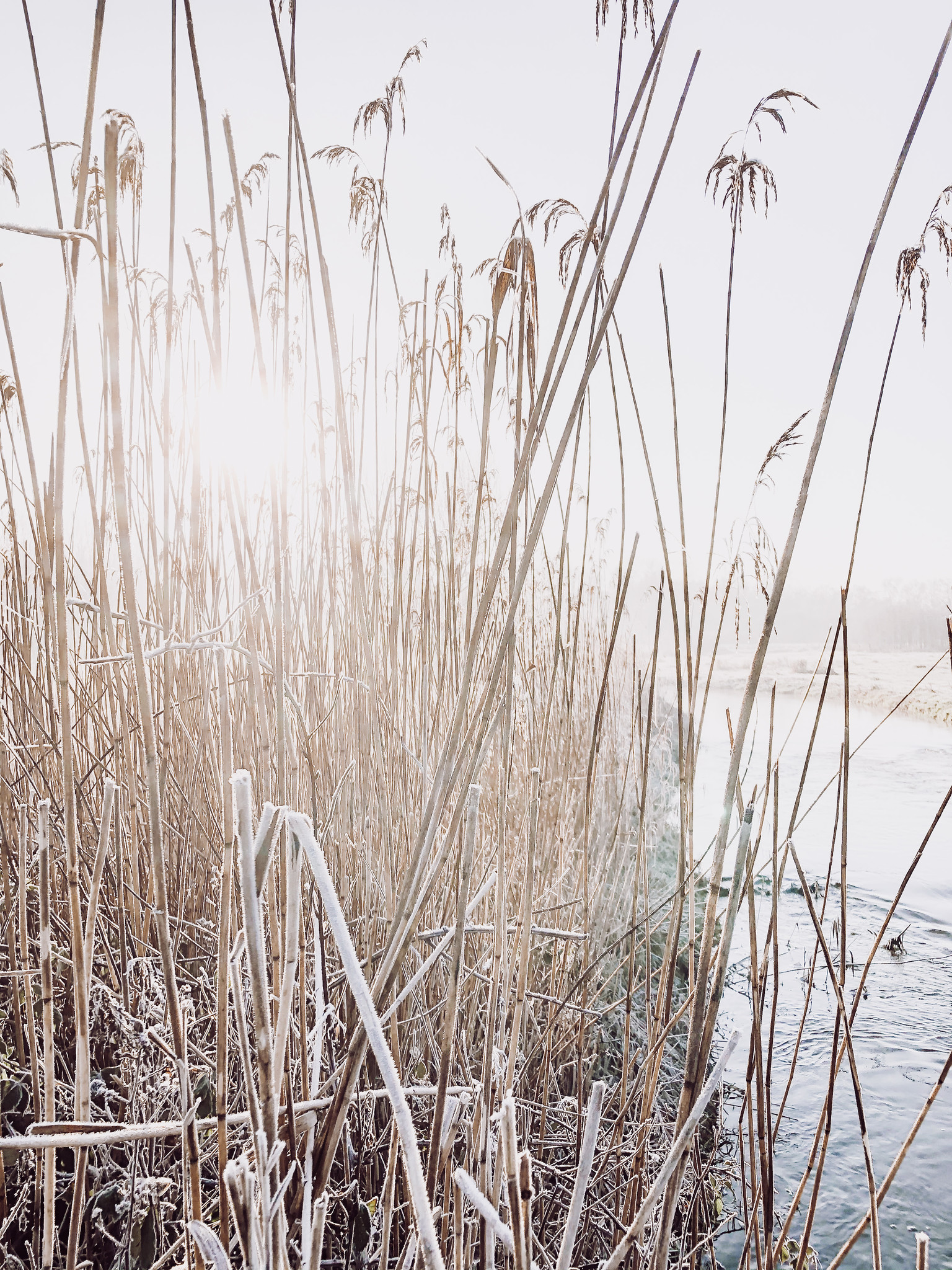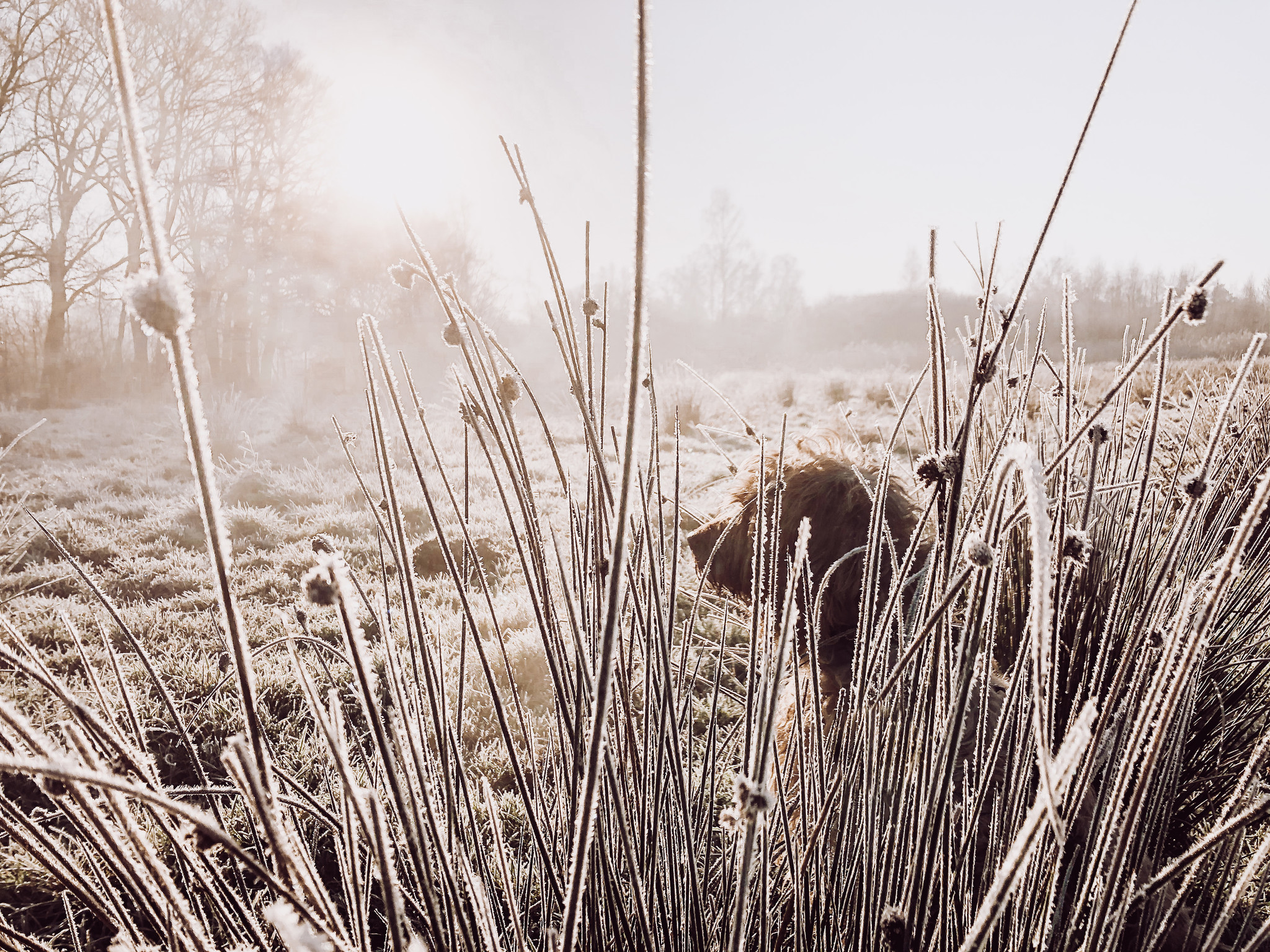 Puck hiding behind the grass.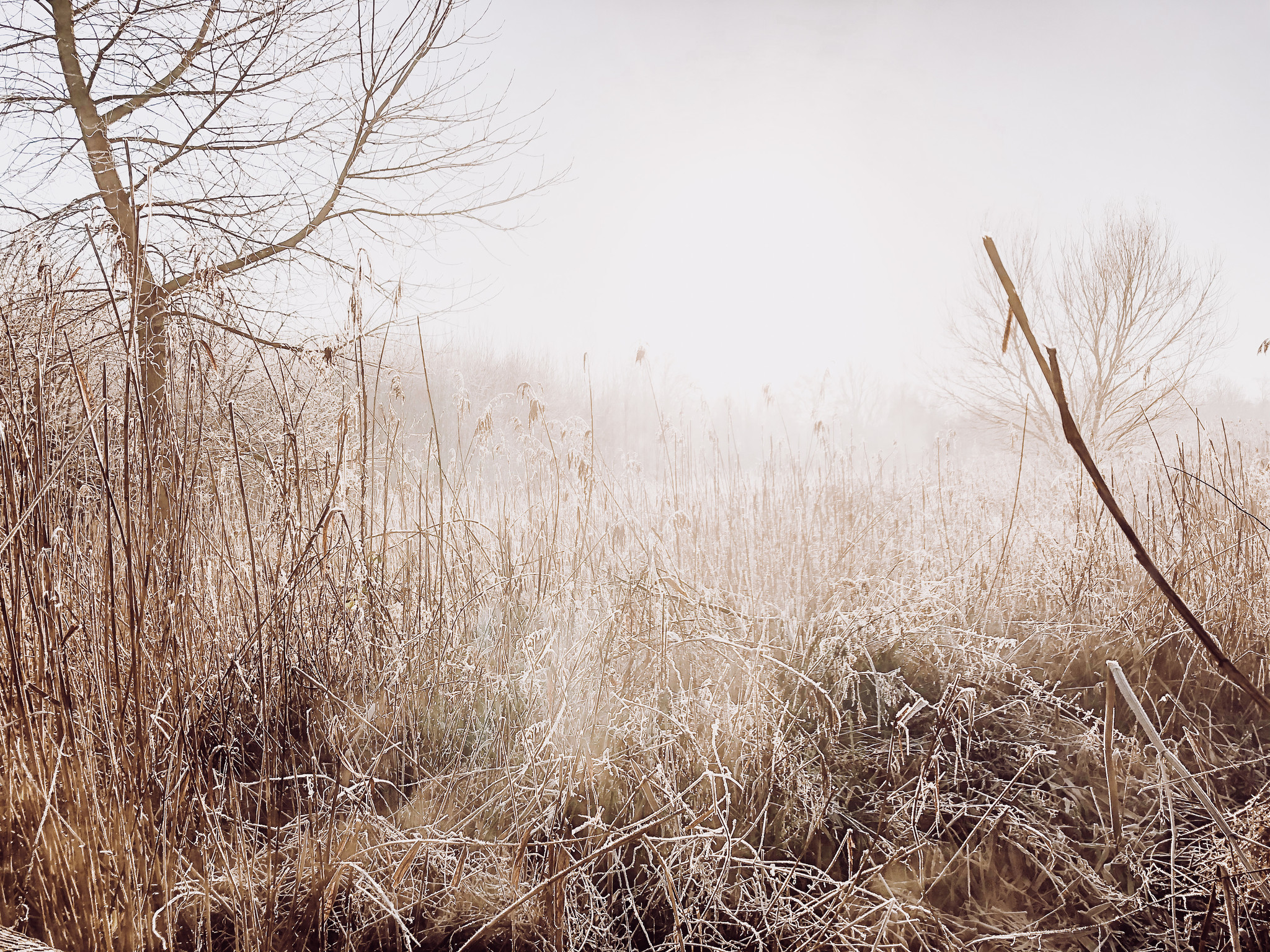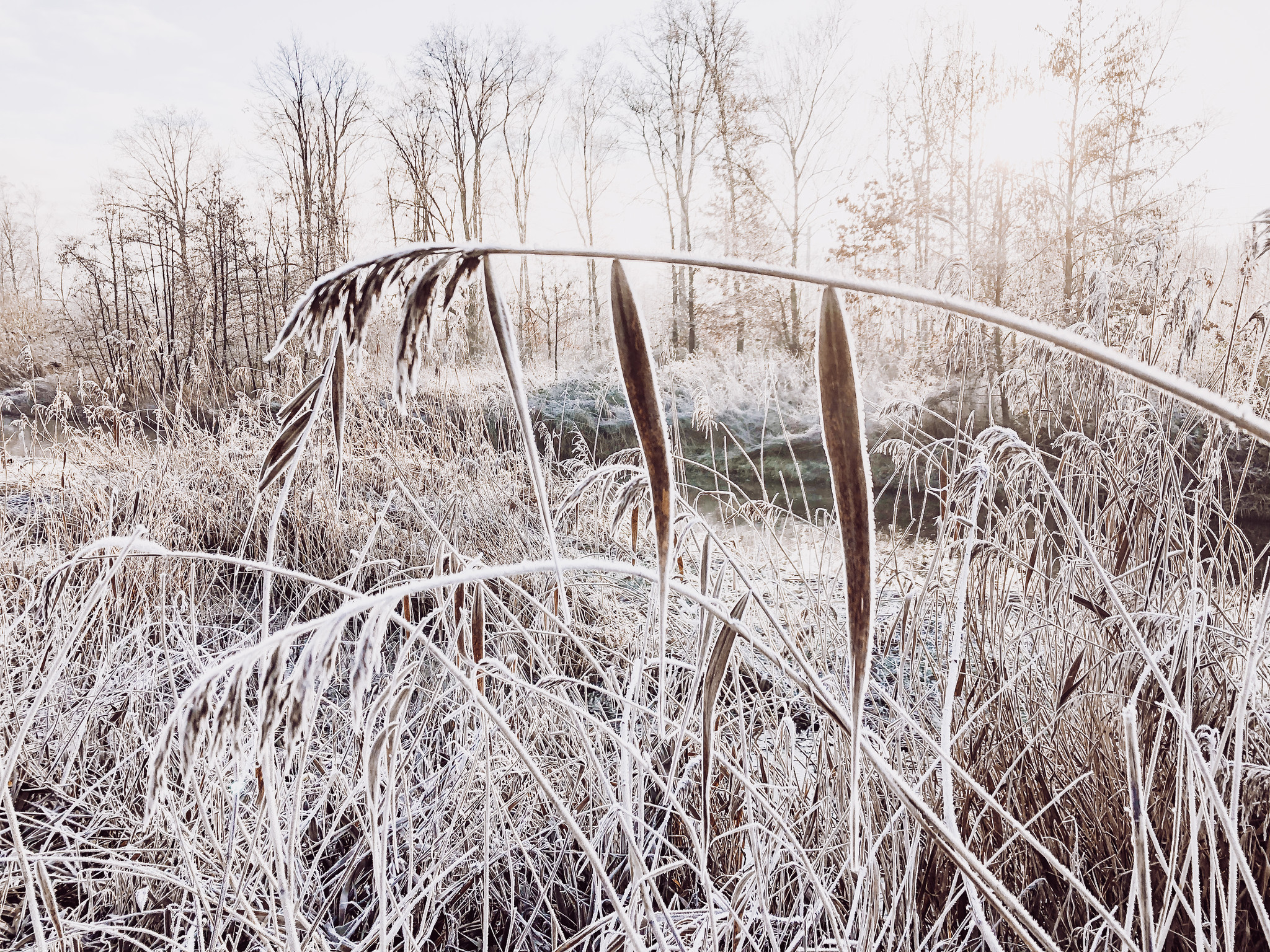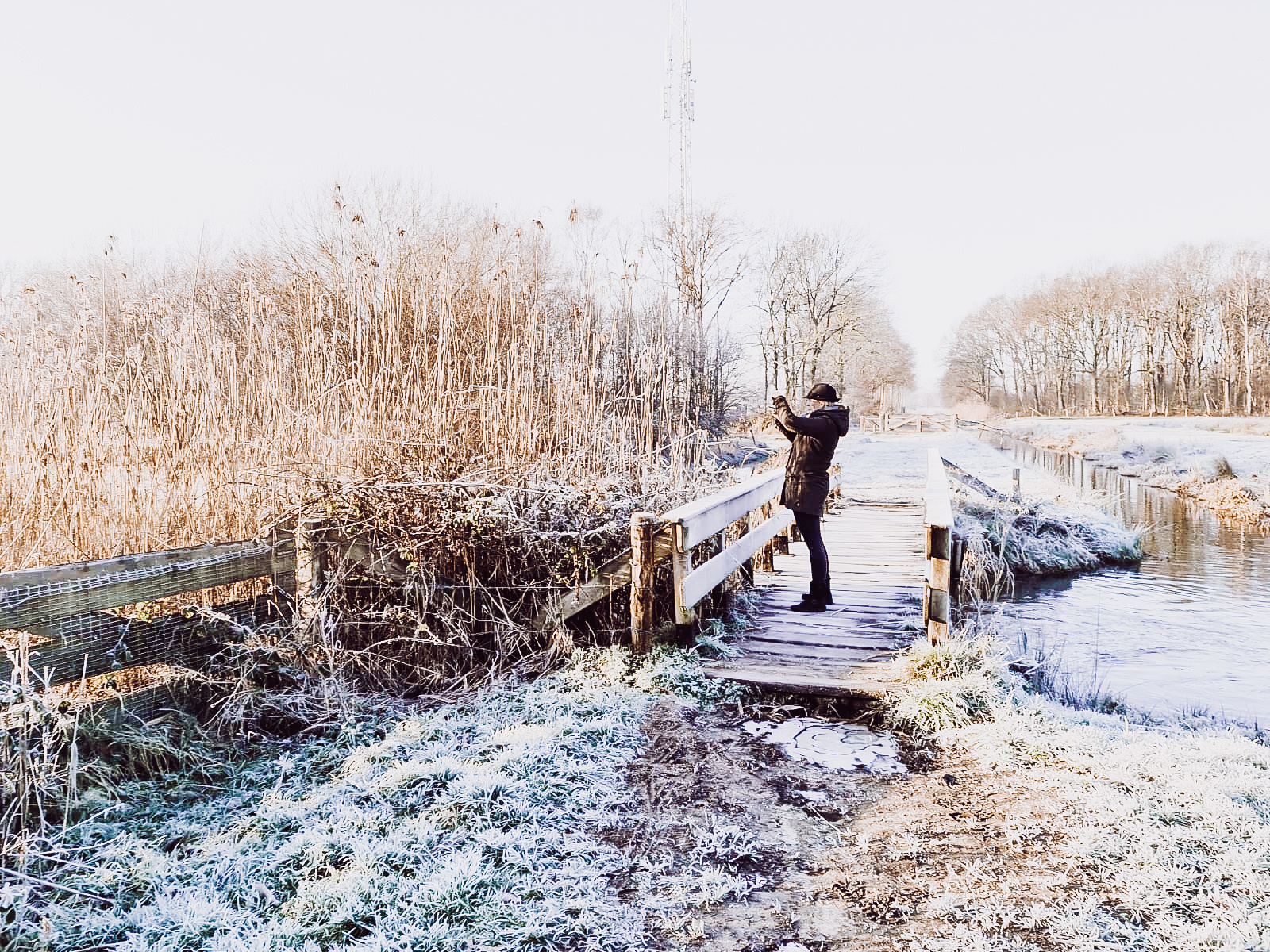 A picture of me 'in action'.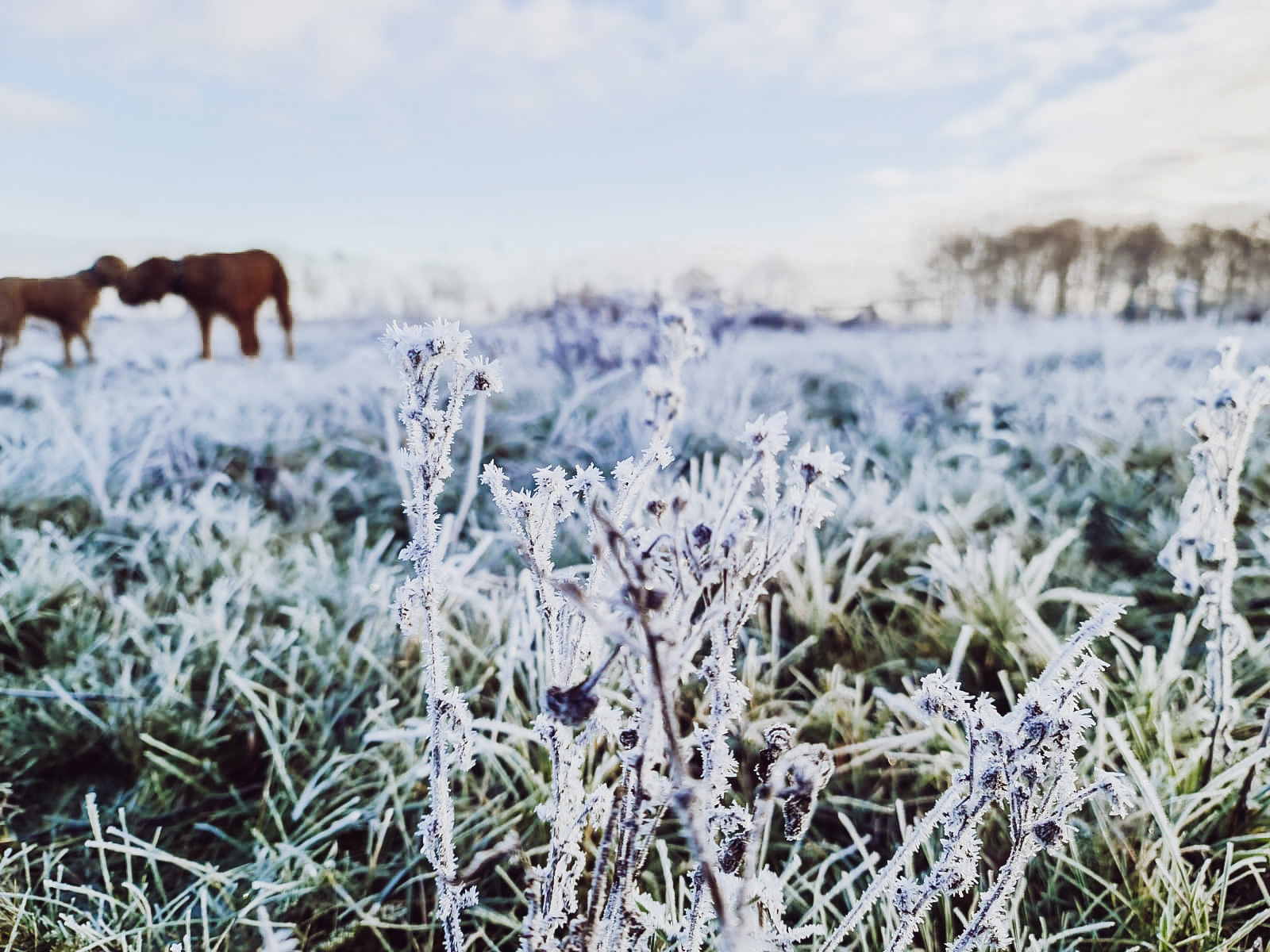 Vizsla kisses in the background.
I am always looking for beautiful spots to take the dogs for a long walk. If you have tips please let me know in the comments :)
With love,
Meike